Just finished this sweet little needle punch for a friend in Texas. It is larger than it looks.....about 6" x 8" or so. I forgot to measure it before I sent it to her. I think this would make a fun hooked rug using neutral colors for the heart.
.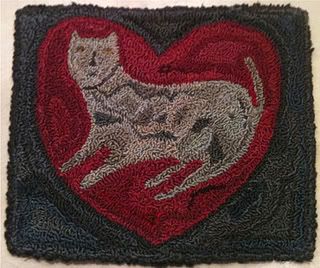 I was busy snapping pictures of my kitties this past weekend and got some great ones of Iggy. Life is rough around here for the cats. Iggy hanging out on the couch.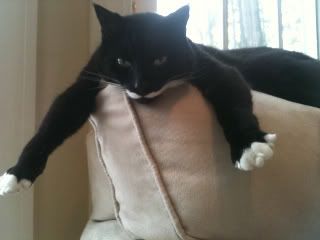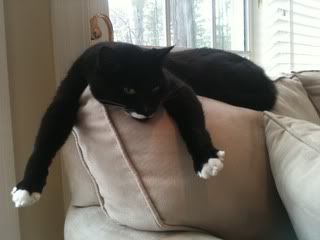 Maggie also posing for some pictures.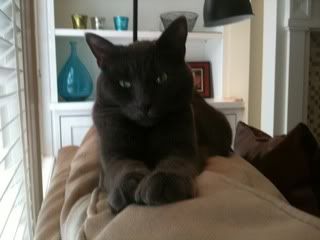 She just couldn't stand anymore photos and covered her head.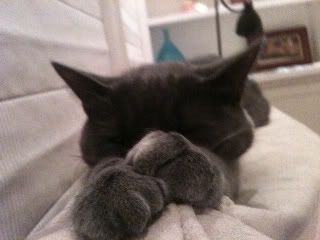 Have a great week Maria